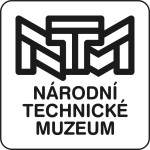 http://www.ntm.cz/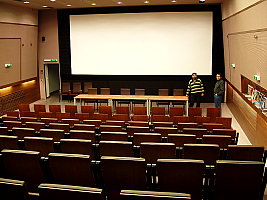 The Workshop will be held in the lecture room of the National Technical Museum in Prague (map):
Národní technické muzeum
Kostelní 42
170 78 Praha 7
Czech Republic
To get to the museum:
By tram, take number 1, 3, 15, or 25 tram to the "Letenské Náměstí" station. (Tram stops at the underground stations "Hrandčanská", line A, or "Vltavská", line C).
If you are flying into Prague airport (Ruzyně), you can take a taxi into town. We recommend the AAA taxis available at the exit from Terminal 2 for about 300Kč (100 Euro) that are cheaper than the regular airport taxis. Alternatively you can take a number 119 bus to Dejvická, and then a number 26 tram to "Letenské Náměstí". The ticket costs 20Kč, and the trip takes about 30 minutes. The number 119 bus leaves about every 10 minutes.
The National Technical Museum building is located about 20 minutes from the historic center of Prague.
Recommended Hotels
The best option is to search on the web page:
http://www.eurobookings.com/czech-republic/view-all-prague-hotels.html
We can  recommend you three hotels in close proximity to the National Technical Museum:
You can find all these hotels on the above mentioned web site.